I have a 2 and 1/2 year old son. Is it illegal to have my son around my boyfriend who I've been with for a yr now?
More details:
My son's father and I don't get along. We've been battling for custody and support. Our support hearing isn't until next year. I need to know my rights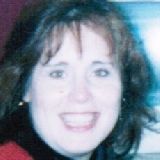 Its not illegal unless there is a court order specifically mentioning that your child is not to be around your boyfriend (for example, if he is a child abuser, your ex may understandably not want his child exposed to that kind of person).

You really need to discuss this with your divorce/child custody attorney. Custody and support are 2 entirely different things. Being around your boyfriend is only going to relate to child custody. Child support is based on who has possession of the child. Your ex probably does not want to pay you any child support and may be seeking custody so he will not have to pay or not have to pay as much. As part of the custody battle, he may seek to use the fact that you have a boyfriend as a possible issue why he should have custody. Maybe he will try to argue you are not a fit mother because you have this boyfriend or maybe he will try to argue that the boyfriend is unsavory or maybe he will argue that he just does not want his child exposed to this individual. I don't know but you must be prepared to counter these arguments so if you do not already have a family law attorney you may need one.