WHERE CAN I FIND THE " NO FAULT DIVORCE FORMS FOR NEW YORK STATE. THE DRL 170(7) IRRETRIEVABLE BREAKDOWN IN RELATIONSHIP
More details:
I TRIED THE SUPREME COURT LIBRARY, BUT THEY DO NOT HAVE IT IN PRINT YET. THEY GAVE ME A WEB ADDRESS, BUT THEY DO NOT HAVE IT IN THERE EITHER. PLEASE HELP ME. THANKS.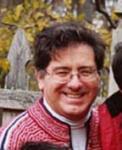 It should be in the NYS OCA website library of forms.

Remember, though, you must prove more than a simple 6-month breakdown. You also have to show the Court you have agreed to the fundamental issues ( distribution of assets and debt, custody, child support, etc). And this is best done in a separation agreement. Try to mediate your breakup to accomplish this.