I want a divorce but my wife wants more money than what I already pay her. We have been seperated for 4 years.
More details:
I have a child with another woman who is not claiming child support. I am a stay at home dad and do not work. I am receiving retirement pay now. Will child support come out of my pension first before the wife's % of my pension and will I have to pay alimony even though I don't have a job.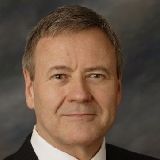 You don't need to wait to file for divorce. Since you have been living separate and apart for more than one year, you have grounds for filing the divorce. The division of pensions and retirement accounts depends upon how much of the pension accummulation occurred while married. Defined benefit plans, 401k accounts and other unqualified benefit plans all have different restrictions or payout options. You must contact the pension administrator for your answer.