Who is responsible for mortgage payment if homeowners association forecloses on condo in NC?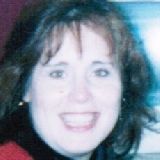 If an HOA forecloses, the property is sold at a sale subject to the mortgage and the new buyer at the sale. Depending on the amount of the dues, this might even be the mortgage lender. However, you are responsible up till the time of the foreclosure sale and through any upset period, if applicable.

My question is why would you pay a mortgage but not the HOA fees and allow your home to be foreclosed on? If you are walking away from the property that is another issue but in such case you ordinarily would not be paying the mortgage.