Can I sue my job due to the fact of the writing me up. I a sick child. Ihave Er and dr's notes. But they still write me.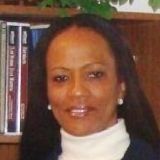 The Family Medical Leave Act (FMLA) entitles eligible employees of covered employers to take unpaid, job-protected leave for specified family and medical reasons with continuation of group health insurance coverage under the same terms and conditions as if the employee had not taken leave. Eligible employees are entitled to:

Twelve workweeks of leave in a 12-month period for:

1) the birth of a child and to care for the newborn child within one year of birth;

2) the placement with the employee of a child for adoption or foster care and to care for the newly placed child within one year of placement;

3) to care for the employee's spouse, child, or parent who has a serious health condition;

4) a serious health condition that makes the employee unable to perform the essential functions of his or her job;

FMLA also requires employers to provide intermittent leave for the same reasons shown above (not to exceed 12 weeks per year).

If an employer fails to comply with FMLA by refusing to grant the leave, or by disciplining the employee for exercising their rights to FMLA, this is illegal and the employee can sue the employer for violating the FMLA.

You should speak to an employment law attorney who can advise you after reviewing the specific facts in your case.