I got stabbed and almost died. Person that did it plead guilty. Now I have $35,000 in medical bills due to him stabbing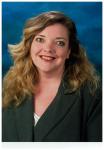 Here are some choices for what you can do:

1. You need to consult with an attorney to determine whether the offender has any assets to execute the judgement against if you file and win a personal injury case against him in Court.

2. If the offender is a turnip, then you probably need to consult a bankruptcy lawyer in order to get the medical bills discharged in your bankruptcy.

3. If the offender is a turnip and you have a lot of financial assets and you do not wish to file bankruptcy, then you need to hire a lawyer to see if the lawyer can negotiate with the medical providers in order to get your medical bills reduced. Unfortunately, because you received the medical services, you are ultimately responsible for the bills. If you have not submitted the bills to your insurance carrier, then you need to do so forthwith before any deadline may apply.

Good luck.