How do i go by getting my visitation rights legalizes in arkansas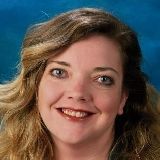 If you are not married to the child's mother, then you will need to hire an attorney to file a paternity action. Once the court establishes that you are the child's father, then you can seek visitation or custody. But, you may also be ordered to pay child support, obtain health insurance for your child, and pay laying in expenses, which are one-half of the medical expenses incurred during the pregnancy, and one-half of the child's medical bills.

You need to file the petition forthwith because if you fail to either visit the child or pay child support for more than one year, the child's mother may be able to file papers to terminate your parental rights due to abandonment in an adoption. Good luck.