I have two children who are not my husband, Can I get a dissolution?
More details:
I'm looking into dissolution but wanted to know if I could get a dissolution if I proved my husband was not the father to either child? We have already agreed to terms on everything else.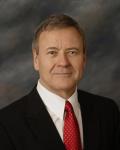 No. Paternity must be established for the biological father first. A dissolution is not the procedure to do that and would not be accepted by the court. Go to the Child Support Enforcement Agency in your county and apply for child support from the biological father. Genetic testing can be ordered. The test results are then used to support a motion to Un-Establish the father-child relationship with your husband. He is legally the father of children until that is done. It would be easiest to do it all in an uncontested divorce filing.