In a car accident where everyone denies fault, is it best to go through your insurance or hire a lawyer?
More details:
2 car accident at 4 way stop. One car ran their sign. Over $3,000 damage to rear passenger side of one car.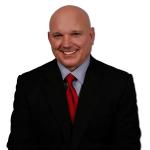 assuming you were not injured, the smartest and easiest thing to do is to go through your collision coverage with your insurance company. it will initially cost you the deductible. your insurance company will then pursue the other company for what it paid plus your deductible. if it collects, it will collect your deductible too. good luck.