Unmarried, buying a home, best way, survivor remains until death, then property divided between both our benificieries
More details:
And avoid probate for survivor and later benificiaries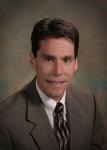 You can deed the property to whom you want now then reserve a life estate interest for yourselves. Contact my office for free consultation 727-446-7659
You can use a form of a life estate deed. But if you already purchased it, you might consider using a trust to avoid having to pay document stamp taxes again on the amount of the mortgage.