My sis had my parents sign a trust and named herself as executor she had it made up for them and read it to them
More details:
She is also named as executor they both told me they werent sure what they were signing. a week later they cancelled it and my sister got mad then brought her husband down the next day and they ended up signing another one. Is there anything I can do about it or do I just shut up as a child of my parents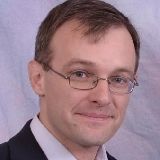 The best thing you can do about it is to have your parents get a lawyer who would represent them (and would not represent you or your sister). The lawyer could help them understand what they have signed and help them make changes that your parents think are fair.

Of course, you or your sister might still think the result is not fair, but at least you wouldn't have to worry that your sister is being sneaky, bullying your parents, or cheating you or your parents.