OTHER PARTY MOVED BACK TO CO AND IS TRYING TO SERVE ME FROM CO AND I LIVE IN GA DO I STILL NEED TO RESPOND TO CO COURT?
More details:
OTHER PARTY RESIDED IN TX WHILE I RESIDED IN CO AT THE TIME OF HEARING. AFTER OUR PARENTING MODIFICATION GOT FINALIZED I MOVED TO GA DUE TO MY HUSBAND BEING IN THE MILITARY. OTHER PARTY GOT OUT OF THE MILITARY FROM TX AND WENT TO VA WHICH IS HIS ORIGINAL RESIDENCY. HE SINCE THEN MOVED BACK TO CO.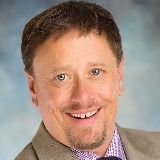 If your modification hearing/case was in Colorado and the other party is in Colorado you will need to respond. Even if case is not in Colorado, you should still respond via filing a motion to dismiss the action and explaining why Colorado would not have jurisdiction. I am presuming you mean "serve" in the sense of someone hadning you papers, which doesn't normally happen in an existing case.