Need help to file chapter 7 for my mother, she is being sued by collectors she is 93 and has S.S. and reverse mortgage
More details:
My mother has S.S. and reverse mortgage as her income about $1,500 a month if she is lucky she has $10 at the end of the month. need to file bankruptcy ch.7 to make them stop harassing her. If they win and they will she will have nothing to live on.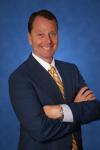 Sounds like a rather easy bankruptcy case. If she lives in Florida and has less than median income ($41,915 as of 4/1/13), she qualifies for a Chapter 7. See www.MiamiBankruptcy.com for more information.