I was incompetent during my divorce hearing. Can I reopen to get fair division of my stuff?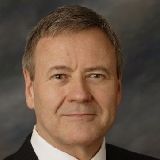 A litigant representing themselves in a divorce will most likely make many mistakes. Except for the simplest of divorces, most pro se parties are incompetent to represent themselves.

Rule 60(B) motions can be filed within one year of the date of the judgment asking that the court examin some part of the case or judgment entry. There are serveral grounds for the request and Civil Rule 60 should be consulted.

Generally, courts do not change final judgments because the issues have already been heard and decided and the case is done. If any case could be reopened later and changed, then there would be no finality to court judgments. That is why it is rarely successful to accomplish.

If you don't meet the requirements for a Rule 60(B) motion, then your case is res judicata.