Can a GJ indictment be thrown out if all the evidence available at the time was not presented?
More details:
If evidence clearly suggesting innocence was not presented to the Grand Jury and was available at the time can you ask that the decision be thrown out and a new Grand Jury hearing be done? This is in Arizona, Maricopa County.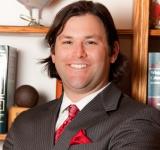 It is possible. At the Grand Jury not all evidence needs to be presented. However, if the evidence that was not presented was exculpatory, there will be a very good argument. I have won numerous grand jury remand motions on this issue. You should contact a criminal defense lawyer.