I have to back out of buying a house one day before close date . do I have obligations to Pay?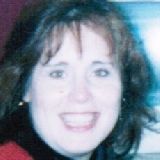 Read the offer to purchase agreement. The agreement should spell out any contingencies. If there are no contingencies or the requirements have not been met (contingencies could be things like contingent on you getting a mortgage at a certain rate, or selling your house, or having an inspection done of the property you seek to purchase and the property does not need a certain level of repairs, etc.)

If you put any earnest money down, then you may lose it. I would talk to your realtor and sign a termination of agreement form.