The father of my daughter left Florida and went back to Turkey to avoid paying child support. Can I get full custody?
More details:
He left without telling me because he thought he had to pay child support. I've supported her her whole life, she is 2. He says he wants nothing more to do with her and has discarded his green card. I'm not able to leave the country if I want without his consent. I also wish to change her last name to my maiden name. How do I proceed?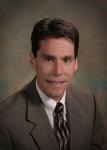 File a petition for sole custody and for name change. Contact my office for free consultation 727-446-7659.