Can I sue Mcdonalds because I was hit in the head with the machine that prevents the door from slamming?
More details:
I was walking into the building and the mechanism broke off the door fell and hit me in the head. I was in the Hospital for a while, gave me whiplash aswell as strained my neck and spine and is preventing me from going to work.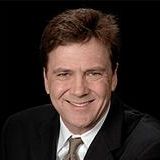 This sounds like a lack of proper maintenance. I would contact the manager and let them know you would like to speak with their insurance. I recommend that you consult with a local attorney to assist with the resolution of the claim to maximize the amount of your recovery.

Best regards.