Q: What constitutes cohabitating? I get alimony. My boyfriend stays with me a lot. Does ex have to prove to stop paying?
More details:
What is the process for this for the courts? My Ex's fiancé is questioning my kids a lot.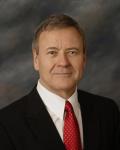 Cohabitating means living together. Staying overnight, mailing address, auto registration address, auto license address, income tax address are all evidence of cohabitation. Some spousal support payers go as far as hiring a private detective to determine if there is anyone cohabitating with the support recipient. Overnight stays is powerful evidence of cohabitation. Even personal toiletries such as shaving kit, tooth brush, etc. can indicate cohabitation. The payor can file a motion in the court to terminate the spousal support and must present evidence to support it.