My son is 15 mnth old and has lived with me since birthnow the father wants him 2 weeks out of the month. can i stop it

In order to give you advice on what should be done, we need to know more facts. Assuming that the baby is breast feeding, he should be near you at all times. If the baby is not breast feeding, perhaps he can spend time with his father, but it would depend upon many factors. There are two schools of thought about children born to unwed parents. One is that the father has absolutely no rights in the child unless he gets to court and has those rights established. The other is that since we know who the father is, shared parental responsibility should be automatic. Consult with an attorney.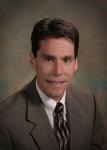 The father is entitled to enforce his parental rights. You should hire a lawyer to sort these things out. Contact my office for free consultation 727-446-7659.