What questions are addressed in an appeals proceeding?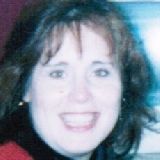 Is this civil or criminal? The questions are decided by the appealing party but they all boil down to this - the question in every appeal is whether the trial court erred in finding a fact, or letting in evidence or making some other ruling. In addition, the appealing party has to show that not only did the trial court err but that the error was so fundamentally bad that it would have led to a different result and that a new trial should be granted.

Most of the appeals heard by the court of appeals result in affirmances of what the trial court did. It is very hard for the appealing party to get a new trial or other favorable decision. Also, because of the cost, appeals should not be undertaken lightly.

If you are talking about appealing from a clerk to a judge or a district court to the superior court, or from small claims to the district court, it depends on the scope of review. Is the appeal going to lead to a de novo hearing? De novo is Latin for "from the beginning." What it means is that the case is heard all over again as if nothing ever took place. If the review is only for error, then again, the task of the appealing party is to show some fundamental error in the prior proceeding which entitles the appealing party to a new trial or favorable decision.

Regardless of the type of appeal, don't go it alone. Talk it over with a lawyer first.