The buyers bank is holding up the closing. we should have closed April 15, 2013 it is now may 6,2013 what can we do?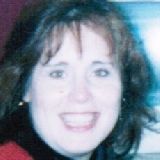 Your options are: (1) terminate the agreement and keep the earnest money (if allowed) and put the home back on the market; or (2) work with the buyer and their bank if you really think the sale will go through.

Without knowing any of the details about what is going on with buyer's bank, I can't answer as to what you should do. It may be that the buyer is just as anxious as you to get this done - perhaps some extra compensation would be in order? Talk this over with your real estate agent or real estate attorney before you do anything.

If you decide to terminate the contract - read it carefully to see what it says about earnest money and breach by the buyer. Make sure that the deal was not contingent on the buyer getting a mortgage loan at a certain rate or something like that. If you are going to terminate, then do it soon so you can get your home back on the market as soon as possible.