If a spouse that has a house and property solely in their name dies, does the surviving spouse inherit the house?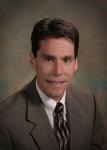 Assuming no pre-nup and the house was aquired during the marriage, yes.

But if there are children of the decedent who are not children of the survivor, the survivor gets a life estate in the house. The best thing for you to do is setup a consultation with a probate attorney in your area.