My child's father haven't see her in 4 yrs stop paying child support and now file for timeshare for my 12 yrs old.
More details:
He know where we live and been invited to my house by my husband but he refuses. He treating to take my daughter away after he got married in order to stop paying child support. My daughter visited for his wedding and was left alone she had to call the police. My husband raised my daughter for 10 yrs, she had phone he bought to keep in touch with her and got angry leave rude messages on it and then disconnected it. Now he's sues me for timeshare.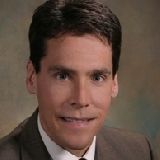 He is entitled to file papers. He will likely get supervised visitation at best, for now, most guys do not follow through, with that said you should retain a lawyer.
I want to add that you can file a counter-petition that asks for retroactive chlid support. However, if there already exists an judicial order estabilshing a child support amount, you should file a motion for contempt against the father. If the court finds the father in contempt, you will probably be awarded the attorney's fees that you spent. Also, the court will likely order the father to graudally pay off the child support arrears.

I encourage you to call me and schedule a free consultation if you have any questions.