Does the executor of a Will have absolute power on estate management even though my name is mentioned on Will too?
More details:
Brother is executor of Will but Will stated that all assets be split evenly between us. Now he is deciding on how to handle assets and selling properties (at way below market value) on his own with disregard to my input.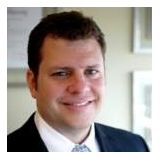 If the Will provides for an independent administration, then yes, he can manage the estate as he sees fit. However, he still owes a fiduciary duty to the heirs. This means that he can't steal estate assets, nor can he self deal.