If I have a blanket child support which will end in 2014 when my younger son will turn 18, should I be worried?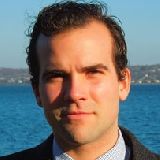 What are you worried about? When your son turns 18 the non-custodial parent no longer has to pay support to the custodial parent. Are you custodial or non-custodial?

In a situation where a child has disabilities support may be continued further than that. I'd need more information from you in order to determine what you might be worrying about.