If I got married and have proof that he lied(consent by fraud) can i get annualment & how?
More details:
When i married my legal husband he promised that he was drug free and he seemed like he was about 4 months into the marriage he was fired from a job bc he never did the new hire drug test. a week or so later we separated because i couldnt take the lies anymore. i havent seen him in almost a year and a half and he reached out to me on facebook here recently and admitted to being placed into a drug rehab(court ordered due to trouble he got into) and has been clean for the past 9 months. Based on what i have said could i get an annulment or do i have to do divorce?????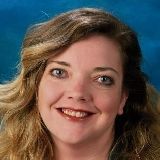 You an file for an Annulment based on fraud or in the alternative, Divorce. You will probably need to hire an attorney to assist you with this matter. Good luck.