Spouse is putting the land & everthing in his brothers name so i can't get 1/2 before divorce, is this legal in arkansas
More details:
Been married over 20 years, land in his name but was married along time before we bought it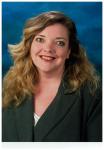 You need to contact a divorce lawyer as soon as possible. Sometimes, spouses try to conceal assets in their divorce in an attempt to deprive their spouse from claiming a marital interest in the property. You need to take legal action forthwith. Good luck.