In Ohio, can a two and a half year old be considered competent in claiming that her father did sexual things to her.
More details:
The child has nightmares, stated that her dad put things in her butt, stated that he put creme on her butt and then licked his finger, removes all of her clothes during the night, had redness in her vaginal area,she has wet her pants and screams and hides when her dad comes to get her. She screamed when it was time to get her bath and would fight to keep from being put into the water. She has not wet her pants since she was 17 months old prior to this developing. The father has now filed contempt of court charges against the child's mother for not allowing him visitation and he is even filing for custody in order to hide his guilt. Is he justified in doing so during an investigation of his guilt and can the testimony of the child be used against the father to get the charges dismissed against the mother? If not, can the child's testimony to the mother, grandmother and grandfather be used in the contempt of court and filing for custody case against the mother to get the case thrown out.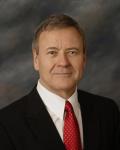 A child can be examined at a hospital immediately when a parent suspects physical or sexual abuse while in the care of the other parent. A report can be made to the Children's Services agency for investigation. A child psychologist can also be consulted. Interrogation of the child by the custodial parent can be the worst form of proof. Having a child repeat statements over again to other relatives is harmful and not evidence. At this point, a Guardian Ad Litem needs to be appointed by the court to represent the interests of the child. The mother should immediately consult and retain an attorney.