My son was charged with a felony, no jail time just 2 years probation. Will that stay on his record forever?
More details:
Will he be able to get a job?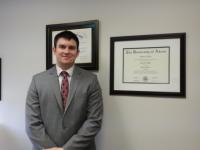 Depending on the charge that he was convicted of, and depending on his prior criminal record, he may be eligible to have the conviction sealed after the appropriate period of time. Ohio law requires that all the terms and conditions of the sentence be completed before an offender is eligible for a sealing of his or her record.