Can child support continue to charge me with intrest after losing job and filing a motion in court.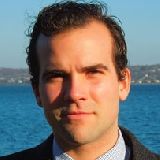 They can. As long as you have filed a motion for modification the court will apply whatever remedy they grant retroactively, meaning they will go back and apply it starting the date that you filed. If you owe arrears they may continue to collect interest however. Speak with OCCS about your situation to get more help.
When your motion is heard be sure to ask the court to suspend the interest until you get back to work. That 12% statutory interest adds up fast.