Concerning my property, i have 3 children and 1 is handicapped, I want to protect her and other kids. Any Suggestions
More details:
I have property and want to protect my handicapped child concerning my property but dont want to forget my other children. What would be a suitable arrangement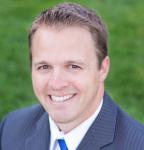 Most likely, you will need to set up a trust or trusts to take care of your family. You can set up a special needs trust to take care of your disabled child and a separate trust for your other children. In fact, a special needs trust may allow your disabled child to remain eligible for certain public benefits too. You will definitely need an attorney to get things started, so find one of the many great attorneys on Justia to create the best plan for you and your family. Good luck.
You can set up a special needs trust for the disabled child and another standard trust.