I bought a 2008 Chevy Tahoe 3/6/13. It had a gd Carfax. I put it in for a oil change and found it had extensive damage.
More details:
What recourse do I have? My son and I spoke with Orlando Automotive Group of Winter Garden, Fl. several times before I came from N.J. To Fl. They are refusing to give me my money back. Crystal Chevy in Homosassa, Fl. says the front stabilizer bars are missing the bars are bent in the rear besides evidence of an accident, metal bent, broken, lines cut or missing etc.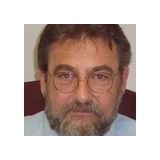 The problem here is that you have to get the car fixed and then maybe sue them. It would cost many thousands to do this. I think I spoke with you on the phone about it. No attorneys that I know would take a case like this on a contingency fee basis, but you might have a cause of action for deceptive and unfair trade practices as well as breach of implied warranty for fitness of use.