Can you be ordered to pay child support on your child that you have full custody over and you have your kid 24/7?
More details:
A friend of mine just went to court on his three kids. Two sons of which he already pays child support on. He is always there for those boys and gets them as much as he can. He also has a daughter of which he has full custody of. He has his daughter with him 24/7. Today he was ordered to pay child support on his daughter. He told the judge he has full custodt of her and has her with him every day. The judge knew this already and still demanded him to pay child support to the mother of his daughter.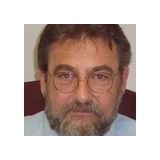 In order to advise correctly, any attorney needs to know all the facts. This does sound odd on the facts given, but there must be more. The friend needed an attorney when he went to court, and needs one now to get things set straight.