I have been served with a summons Notice of Lis pendens seeking forecloser.I would like to respond how do I do this?
More details:
I would like to respond to this action where do I start. The summons has included a west florida elec in the complaint they did not attch any other info explaining what this is . Also in the Orginal note they did not Bold the section that this is a balloon note. Our mortage had been transfred from the Bank of Bonifay to two other companies before it ended up with South CRE Venture LLC which is not a bank or loaning insitution. Our orginal agreement witht he Bank of Bonifay was to have this kind of service. Sounth CRE has told us that they do not lend money and would not be able to help us. When the mortage changed hands we were told nothing would change.

Start by hiring an attorney. I am taking foreclosure cases for a very low retainer. Call for a free consultation.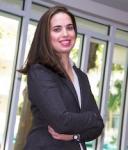 I strongly suggest that you retain an attorney to help you defend this foreclosure action. Many attorneys on here, including myself, offer free initial consultations. The Complaint and your loan documents would have to be reviewed in order to advise you on how best to respond to the Complaint.

Natalie Guerra-Valdes

(954)764-7878

nvaldes@valdeslawfirmpa.com

www.valdeslawfirmpa.com