What can I do to get my money back from Private Shares in company I invested. (Not publicly traded)
More details:
I bout 440 shares in this company almost 10 years ago now. I have the share certificate. I have called repeatedly and asked for information, financials, and they never answer or return any of my calls. I am tired of getting the run around. I have provided my contact information (phone, address) for them so many times and no one will ever pick up the call. I didn't put $ I barely had into this company just to give it away. Is there any way to get this $ back since its a private company and not publicly traded, I know sellign the shares isn't the same process. I just want to be done.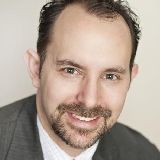 You should discuss the situation with a lawyer that specializes in securities law. Many will offer free initial consultations, and they can give a more in depth answer since you will be able to share more details with them than this process allows.

The answer should be in documents you received at the time of your investment, such as a subscription agreement.

Best of luck.