My wife is being sued for a charged off credit card by a debt collector. It appears that the suit was filed exactly 3
More details:
Years from date of last payment. If the SOA expires the same month as filing the suit, can they win? Is it also true that Social Security payments cannot be garnished. We are fixed income, and both on disability.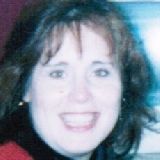 I am licensed in NC not SC. For statute of limitations purposes, you look at the period between the date on which the complaint was filed and the date of the last payment. If your statute of limitations is 3 years, then see if its been 3 years or more. Even if the lawsuit was filed on the last day, it is is timely. I would go to an SC credit card defense lawyer just to make sure.

If the complaint was not timely, then pay a lawyer to draft a proper answer for you. It will be worth it. If the lawsuit is timely, then you do get certain exemptions under SC law which you can claim. However, you will need to see a lawyer about that when a judgment is entered.

Social Security cannot be garnished for a credit card debt as a matter of federal law.

If only your wife is obligated on the debt, I would not have her own anything going forward. You should sit down with an attorney and go over your exemptions and how things are titled to position your wife to protect as much of her assets as she can.