Recently filed bankruptcy. Lender says term is up. Predatory lender short term and balloon. only interest need advice
More details:
Sign a five year note in 2011 and it is not recorded. Their attorney says term is up and wants a lot of money. We are going nowhere with this loan We built a pole barn that was converted to a off grade house. It is not complete. What can we do I look on the predatory lender website and answered yes to most of the questions. Our bankruptcy attorney has not been able to get a copy of the last loan we signed We did not get a copy.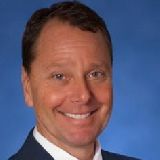 Predatory lending is very difficult to prove and, even if proved, the lender still recovers the principal. Note that high interest and balloon term don't mean that there is a claim for predatory lending.