Because I live on disability income monthly I applied for legal services. legal services advised that I represent myself
More details:
"pro se". I also went to a legal clinic and a lawyer that did not specialize in family law at that clinic advice that I also represent myself. there is a domestic violence injunction against my husband. I do not want to represent myself, but cannot afford a lawyer. it was my hope when I went to the legal clinic and legal services that I would be able to find a lawyer pro bono. I explained to legal services and the legal clinic that I wanted to find out if my husband was employed because he stated on the petition that he was not and I have heard otherwise. I feel like I am up against a brick wall. how do I find a good divorce lawyer pro bono in Florida. if I cannot get a lawyer to represent me pro bono then how do I go about finding out if my husband is employed. I have sent him notices of interrogatories but I have a feeling he will will not be truthful on them. Help!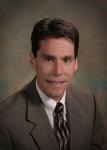 I can do a payment plan with you. Contact my office for free consultation 727-446-7659.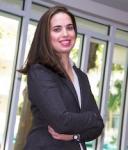 It is difficult to conduct discovery and navigate yourself through a case without an attorney. That being said, many attorneys offer reasonable payment plans that may fit your needs. I don't recommend that you go about handling this case pro se. Many attorneys on here, including myself, offer free initial consultations, where you can discuss the particulars of your case as well as the attorney's payment structure. Best of luck!

Natalie Guerra-Valdes

(954)764-7878

nvaldes@valdeslawfirmpa.com

www.valdeslawfirmpa.com