Father passed and there is a will and leaving everthing to 4 of us and only 3 have been allowed any access to house.
More details:
Being harassed to try to hand everything to one person and can't afford legal help to protect my rights. What can I do?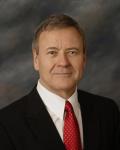 A Will is used to distribute property and also to appoint an executor to carry out the terms of the Will. The executor is the one who is in control of distribution of property and the payment of debts. If this is a Will that is being probated, then a complaint to remove the executor can be filed if the executor is mishandling the property. The court schedules a hearing and will determine the outcome.