In the state of Ohio does the unmarried mother automatically have custody of the children?
More details:
My ex and I split up and I moved 3 1/2 hours away and had both children with me but the house we were to move into failed and we were staying at a hotel, so for the best interest of the kids, they went and stayed with their father temporarly until I got another house. now I am in my new house and refuses to unenroll them from there current school and give them back to me so that I can enroll them and move them back in with me. Am I allowed to just show up and take them back and not get in any trouble? Also can they be enrolled into a new school without unenrolling them from the old school?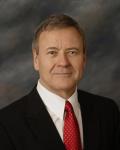 Upon birth of a child born to a mother who is unmarried, the mother has sole and exclusive custody. If a mother abandons the children for a significant period of time by leaving them with the father who is acknowledged on the birth certificate, the mother could be in a situation where court action is necessary for the return of the children. Generally, a child cannot be enrolled in a school by a unmarried father unless he has legal custody. Such a situation requires a private consultation with an attorney.