Someone acted as me in court without me knowing. What steps can I take?
More details:
In a child support matter, someone signed for me to terminate child support and for my kid's father to not pay back child support. I called to get information but I was told that I was in court twice and agreed on it, when I didn't even get a letter about the court dates. Come to find out the court even changed my address to his stating that I live with him and that's why I didn't get any mail. Can I take legal action against all involved?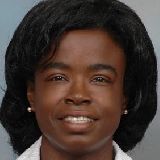 Yes, ASAP, retain an experienced family law attorney to open the matter and obtain evidence of the fraud on the court. The judge in the family law matter may notify the district attorney to open a criminal matter once you prove in court you were not present during either hearing.