How much does it cost to file for chapter 7 bankruptcy?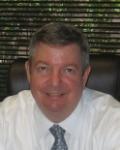 There is a $306 filing fee currently charged by the U.S. District Clerk to file a Chapter 7 case. If you are very low income and have no assets, it's possible to ask the court to waive that amount or let you pay it in installments.

There may also be a small fee for the required credit briefing and debtor education. Your attorney may also need to be reimbursed for the cost of a detailed credit report on you, to be sure that all your creditors and collection accounts are listed, to the greatest extent possible.

As to attorney fees, it varies due to the complexity of your case, what lawyer you hire, whether you are in a small town or a big city, and other factors. My firm currently charges around $1500 plus costs for a simple consumer Chapter 7 case, and we offer payment plans.

It's fine to check around with different attorneys as to what they charge, but be forewarned that it can be a mistake to "shop" for an attorney based only on price.

To avoid potential problems, be prepared to pay a reasonable fee and hire an experienced lawyer. Ideally, hire one that is Board-Certified by the Texas Board of Legal Specialization, as I have been in Consumer Bankruptcy Law since 1989.