Am I to be notified if the opposing party in my case changes counsel?
More details:
Spouse was pro se litigant in our legal separation case. She hired an attorney 2 weeks ago, the substitution was filed with the court, but I would not have known if I did not see the information online. I was under the impression that all parties were to be notified; but I have not received anything.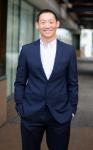 Yes, you should have been served with a copy of a form called the Substitution of Attorney, which would notify you that your wife obtained new counsel, and provide you with that attorney's contact information.