Is it possible for my spouse to give away custody of my child to her mom without my permission if we have joint custody?
More details:
I wont be in the same state as my spouse.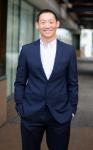 No, your spouse (former spouse?) cannot give away custody of your child to her mom without your consent. Generally the rights of parents to have custody over their children prevails over those of non-parents, including grandparents, for custody or visitation. Only in certain cases, such as those where a parent is unable to care for their child or has abandoned their child, do non-parents have a basis for seeking custody or visitation.