Louisiana Landlord - Tenant Questions & Answers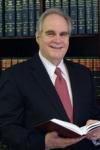 Charles Snyderman's answer
http://www.legis.state.la.us/lss/lss.asp?doc=107468

§3251. Lessee's deposit to secure lease; retention by lessor; conveyance of leased premises; itemized statement by lessor

A. Any advance or deposit of money furnished by a tenant or lessee to a landlord or lessor to secure the performance of any part of a written or oral lease or rental agreement shall be returned to the tenant or lessee of residential or dwelling premises within one month after the lease shall terminate,...